Our recommendation
The themed weeks
Take advantage of our best-priced offer, the themed weeks at the Sonngastein family hotel.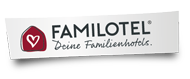 To make better use of our wide and diverse range of services, and therefore of packing for the entire family, we recommend a stay of 7 nights.
For other season times and prices, please complete the enquiry form – and you will soon receive a tailor-made offer!
Filter active: matches found
offerfilter_non_found